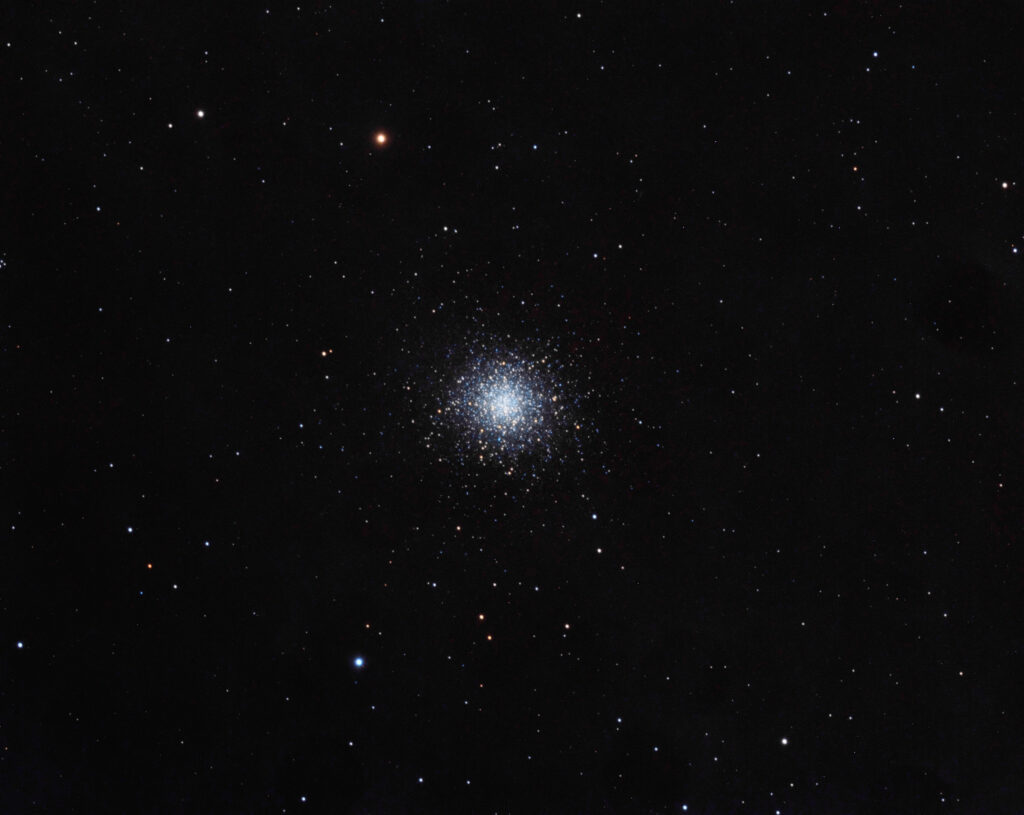 A globular cluster is a spheroidal conglomeration of stars. Globular clusters are bound together by gravity, with a higher concentration of stars towards their centers. They can contain anywhere from tens of thousands to many millions of member stars. Their name is derived from Latin globulus (small sphere).
Globular clusters are found in nearly all galaxies. In spiral galaxies like the Milky Way they are mostly found in the outer spheroidal part of the galaxy – the galactic halo. They are the largest and most massive type of star cluster, tending to be older, denser, and composed of lower abundances of heavy elements than open clusters, which are generally found in the disks of spiral galaxies. The Milky Way has more than 150 known globulars, and there may be many more.
Click on the pictures below for more information and additional photos.